Friday, March 24, 2023 18:55 UTC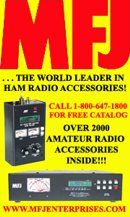 MFJ Enterprises

Welcome New User
PA2JT
Jan Teisman from NETHERLANDS
Site News
| Silver and higher members can now see in their OutBox a thumbnail of eac... (more)
Last Heard
40M: E75EP, YL3CW, more...
Latest eAwards
Most eAwards: EA3ZD,ZL1BQD,F6ECI,4Z4DX,JF1LMB...

Power Users: AA3B,N3RS,DL4ME...
Latest Authenticity Guaranteed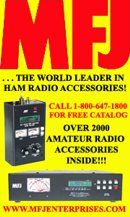 MFJ Enterprises

Community
Charter Members: AD6FR,AF4LL,EA1BPO...
Earliest QSOs in the database
Some of our members' ancient QSL card collections!
Advertising Opportunities
If you have a ham radio oriented business, take a look at our advertising opportunities!
Amateur Radio Products
Shop Online for amateur radio books and other items! More...
Zip Codes - Free zip code lookup and zip code database download.
ADIF Log File Upload
You can upload your logbook in ADIF format into eQSL.cc without having to enter anything manually.

It is very important that you only attempt to upload ADIF format logs. Other formats, such as Cabrillo or Excel or "Comma Delimited" will not work, and could potentially corrupt your online log file.

It is also important to upload only files that are smaller than about 1000 records at a time. The reason for this is that it takes a while to transmit files across the internet, store them in our database, and send a reply page back to your browser. Files that are larger than 1000 records often do not make this round trip quickly enough to prevent your browser from "timing out", causing only a part of your file to be uploaded. Then you don't know how much of the log was uploaded, and how much was not.
So, if your log file is larger than about 1000 records, use our Log Split V1.0 program to convert your one large ADIF file into smaller ADIF files for uploading.

Upload your ADIF log file now!
Some ADIF Logging Programs
Here is an alphabetical listing of logging programs that claim ADIF export capability. We (or members of eQSL.cc) have tested some of their outputs, and have noted the ones we tested. If they claim ADIF compatibility, we should have no problem importing their log files. This is not a comprehensive list, so if you upload your log file from a different program than the ones listed here, and it works fine, please send the Webmaster an e-mail and let him know. *Callsigns marked with asterisk are registered users of eQSL.cc, and RZ4AG is a member of our Advisory Board
ADIF Format
It is important that you ONLY attempt to upload files that are in the proper ADIF format. Failure to use a proper ADIF formatted file can result in real problems in your Outbox. For more detailed information, see the full ADIF Content Specification.
Your logs are not in ADIF format?
KA5WSS offers the LogConv program which will convert log files from many different formats into ADIF. Visit his web site for details.
DL9HO offers the PROADIKON conversion program (German page, English page) for converting logs by any of the following software into ADIF format: This program features the ability to selectively convert portions of the log based on the date, allowing you to create the 500 to 1000 record files that are the optimum size for uploading into eQSL.cc's database.
EA3TB offers the DXBase2ADIF program to convert DXBase log files.