Tuesday, June 6, 2023 19:14 UTC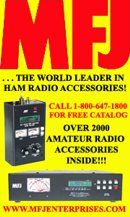 MFJ Enterprises

Welcome New User
YV4AVN
ANGEL A VILLALBA N. from VENEZUELA
Site News
| UK Hams! If you are celebrating the coronation of King Charles III by us... (more)
Last Heard
15M: YCØRXA, RD2G, more...
Latest eAwards
Most eAwards: EA3ZD,ZL1BQD,F6ECI,4Z4DX,JF1LMB...

Power Users: AA3B,N2BJ,N3RS...
Latest Authenticity Guaranteed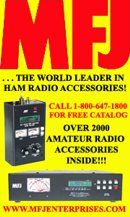 MFJ Enterprises

Community
Charter Members: AF4LL,G3PGA,IK0IRE...
Earliest QSOs in the database
Some of our members' ancient QSL card collections!
Advertising Opportunities
If you have a ham radio oriented business, take a look at our advertising opportunities!
Amateur Radio Products
Shop Online for amateur radio books and other items! More...
Zip Codes - Free zip code lookup and zip code database download.
News
* UK Hams! If you are celebrating the coronation of King Charles III by using an R in your call, please register that as a new account and only post eQSLs to that acct when you actually operated on the air with that callsign. No cross-posts!
* Silver and higher members can now see in their OutBox a thumbnail of each reciprocal eQSL received
* Warning: The so-called "eQSL Factory" at Black Cat Systems does NOT create eQSLs. They do not have permission to use our trademark "eQSL" and have nothing to do with eQSL.cc
* It has come to our attention that DXBase.net is using the term eQSL to refer to their database. We have NOT authorized them to use our trademarked term, and we have NO relationship with DXBase.net
* When applying for eWAS, please review eWAS Rule 16a on how DC and MD are counted as a single credit.
* Please go to My Profile and verify your email address. We get over 100 bounced emails every day, and you are missing out on notifications of new eQSLs and other important information when we cannot communicate with you!