Wednesday, December 6, 2023 23:44 UTC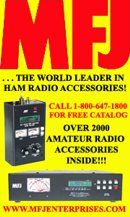 MFJ Enterprises

Welcome New User
JK1REM
Nobuaki Namaizawa from JAPAN
Site News
| Style 4 eQSLs can now use our growing library of AI-generated graphics! ... (more)
Last Heard
80M: YL3NU, SQ6NCR, more...
Latest eAwards
Most eAwards: F6ECI,EA3ZD,ZL1BQD,S55DX,G0BLB...

Power Users: AA3B,N3RS,4Z4DX...
Latest Authenticity Guaranteed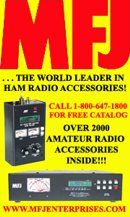 MFJ Enterprises

Community
Charter Members: AD6FR,AF4LL,F5CVI...
Earliest QSOs in the database
Some of our members' ancient QSL card collections!
Advertising Opportunities
If you have a ham radio oriented business, take a look at our advertising opportunities!
Amateur Radio Products
Shop Online for amateur radio books and other items! More...
Zip Codes - Free zip code lookup and zip code database download.
News
* Style 4 eQSLs can now use our growing library of AI-generated graphics! There are a total of 163 graphics to choose from, or you can upload your own photo.
* Silver+ and Life members using the new LotW Import feature are adding on average 5000 new eQSLs to their Inboxes and gaining many new eAward credits! Try it
* This is our 25th Anniversary of operation of eQSL.cc! Help us Celebrate!
* eAward applicants are reminded to check Rule 10a (January 2023) to ensure all credits are confirmed with a corresponding Outbox eQSL, or reject the incoming eQSL please.
* Warning: The so-called "eQSL Factory" at Black Cat Systems does NOT create eQSLs. They do not have permission to use our trademark "eQSL" and have nothing to do with eQSL.cc
* It has come to our attention that DXBase.net is using the term eQSL to refer to their database. We have NOT authorized them to use our trademarked term, and we have NO relationship with DXBase.net
* Please go to My Profile and verify your email address. We get over 100 bounced emails every day, and you are missing out on notifications of new eQSLs and other important information when we cannot communicate with you!