Wednesday, February 1, 2023 15:02 UTC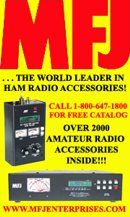 MFJ Enterprises

Welcome New User
WT1B
Frank Pulaski from USA
Site News
| Silver and higher members can now see in their OutBox a thumbnail of eac... (more)
Last Heard
30M: R2WAF, UA9YHA, more...
Latest eAwards
Most eAwards: EA3ZD,ZL1BQD,F6ECI,4Z4DX,JF1LMB...

Power Users: AA3B,N2BJ,DL4ME...
Latest Authenticity Guaranteed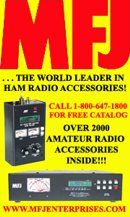 MFJ Enterprises

Community
Charter Members: AD6FR,AF4LL,EA1BPO...
Earliest QSOs in the database
Some of our members' ancient QSL card collections!
Advertising Opportunities
If you have a ham radio oriented business, take a look at our advertising opportunities!
Amateur Radio Products
Shop Online for amateur radio books and other items! More...
Zip Codes - Free zip code lookup and zip code database download.
QR Code


Copy this image and save it to your hard disk. You can paste it as a signature in your emails, put it on your Facebook page or your web site, print it on your paper QSL cards. Anyone with a QR reader (any smartphone can have the app) can scan this QR Code and will be instantly referred to the eQSL.cc web site!
Member Profile
Publish a hyperlink to https://www.eQSL.cc/Member.cfm?YourCallsign
and people will see something like this
(non-paying Regular members have a smaller profile screen)
eQSL Lookup Browser Plug-in
Drag the "eQSL Lookup" text below to your browser's Personal Toolbar and drop it there. (If that does not work, you can right-click, save to Favorites or Bookmarks, and then drag it from there to the personal toolbar.) Works with MSIE and FireFox, and probably also Opera. Then you can click on it from anywhere, enter your callsign, and see if you have eQSLs waiting!
Let people search for eQSLs directly from your web page!

Just copy and paste the HTML code below into your web page,
and you can let people search for eQSLs directly from your site
using the search block you see above!
(Note: Replace "YourCallsignHere" with your callsign and let us give you credit for searches!)
Put a link to eQSL.cc on your web page!
Link Graphics

You may use any of the graphics below on your web page as a link to us
Please use https://www.eQSL.cc as the URL in your link
468 by 60
310 by 40
230 by 30